workshops:
to Help You Build a Stronger Team.
---
Book a LIVE In-Person or Virtual Workshop
Discover and implement the principles and practice that create great teams.
Participate individually and bring the principles back to your team OR sign up as a team and do the workshop together!
What You'll Learn:
Ways to help your team become more cohesive, committed and creative.
Strategies to maintain optimism through adversity and change.
Best practices to transform negativity.
Proven practices to build trust and team chemistry.
Practical ways to have difficult conversations.
How to overcome common pitfalls that cause teams to fail.
Solutions to enhance a team's creativity, grit, innovation and growth.
Request Details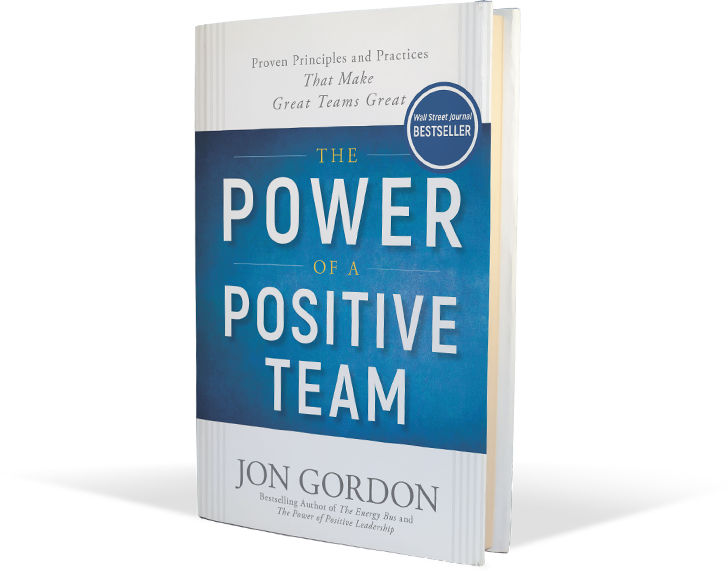 Certified workshop facilitators
---
Our certified workshop facilitators are fully trained to help you and your team apply the Power of a Positive Team principles and practices.
Amy P. Kelly

VP of Consulting

Julie Nee

VP of Training

Jim Van Allan

VP of Positive Schools

Kate Leavell

Consultant

Thomas Williams

Consultant

Rennie Curran

Consultant

Alex Demczak

Consultant

Melissa Johnson

Consultant
Petra Krebbs

Consultant
Endorsements
---

We all know it is all about talented people 'working together' to create something very special: government, business, sports, and life. Jon Gordon really captures the power of positive 'working together principles and practices' and includes a positive disciplined process and expected behaviors that all teams can use immediately!

Alan Mulally
President and CEO of Boeing and Ford, retired

I love this book by my good friend Jon Gordon. My experience has taught me that a team can do great things but a positive team can do extraordinary things. Jon does a great job of articulating so many different examples of this. I have no doubt the lessons in this book will help you and your team reach your potential.

Dabo Swinney
Head Coach, Clemson Football

Jon and his principles have been very helpful to me and my team. I encourage you to read this book and discover the keys to building a great team.

Dave Roberts
Manager of the Los Angeles Dodgers

Jon has a special gift for articulating the principles and values that help guide great teams and organizations in a positive authentic way. These values are instrumental in helping develop a connected environment. There is something special about being a part of something bigger than yourself and the star of the team is the team. Jon's books have been especially helpful and influential for the Rams and how we want to operate daily.

Sean McVay
head coach of the Los Angeles Rams